I love Valentine's Day because it gives me a reason to teach my kids to be kinder to each other.  They always seem to be fighting and yelling, so a whole 14 days of thinking of others and showing love helps them to think of their actions and words.  We've been talking for quite a few days about using kind words and filling each others emotional buckets.  Here are the 10 fun crafts and activities we have been doing to celebrate Valentine's Day in our home this year.
These are some cute little critters made out of hearts.  These would be great as a valentine card.
I love this craft for my toddler who loves to color with markers all day long.  Soak it in some water and you've got a cool design.
This is a great way to make a cute decoration for your house that is cheap and easy.  Homeschooling five kids doesn't give me much time or money for other things, so I'm always looking for something cheap and easy that will make me happy.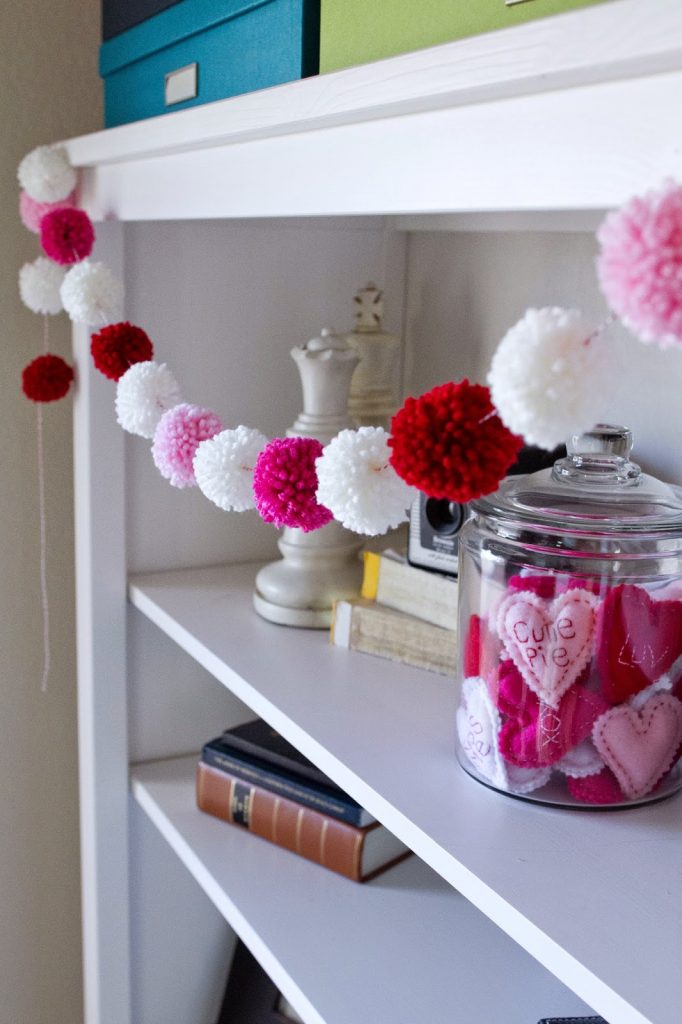 This is so simple, but so cute!
My kids wanted to do the wrapping.  Here is what they made.  We got one big wreath for the front door, and one mini wreath from the dollar store to hang on the wall.
5. Perler Bead Hearts
We made some perler bead hearts to go along with some valentine cards we made for friends and neighbors.
6. Make Valentine Cards for Elderly Neighbors and Friends
My 8 year old son is very thoughtful.  He decided on his own to start making Valentine's for our neighbors.  Here is what he wrote for them.
My 10 year old also loves giving and wrote cards for each of her friends and her primary teacher.
We have some single and widowed women in our ward at church that we also made cards for.  We used the perler bead hearts with these cards.
7. Heart Shaped Soap
My oldest daughter bought supplies to make and sell soap, so we decided to make some heart shaped ones for Valentine's Day.  All you need is soap base, soap color, an essential oil (we used lavender), and heart shaped molds.  Cut up the soap base and melt in the microwave.  Add color and essential oils.  Then pour into molds and let cool.
We love pancakes and bacon around here and this is a fun twist to a traditional breakfast.
I wanted to let my family know how much I loved them, but not just on one day.  I have followed this idea of heart attacking everyone's door.  Each day from Feb 1st-Feb 14th, I have been writing heart shaped love notes.  I used my silhouette cutting machine to cut out at least 84 hearts.  Then I looked on Pinterest for ideas of love notes and terms of endearment.  My kids have enjoyed reading the nice things I have to say about them.  And I feel good giving them something nice everyday.
This year, I'm going to follow Layers of Learning's idea for a Valentine's dinner.  It sounds like so much fun!  I think my kids will love being pampered for dinner and eating by candlelight.  I don't think I'll do the mystery dinner part this year because I don't have the time to plan out the menu.  But we will do something nice like steak and potatoes and a yummy dessert.  I think we will also dress up in nice clothes like we are going to a fancy restaurant.
I hope you have fun celebrating Valentine's Day with your family.
What kinds of things do you do to celebrate Valentine's Day?